North Jersey Interfaith Cares  is always looking for compassionate volunteers. If you are interested in volunteering a special skill, we would like to know more about you and how you would like to contribute to our future projects.
Volunteers Needed:
Compassionate individuals needed to help guide members of refugee families through instructed ESL lessons.  The only technical skill needed is the ability to speak, read and write English.
Simply drop by the YMCA in Wayne, or call the Y in advance.
Wednesdays from 6:30-8:30 p.m.                                                          Saturdays/Sundays from 4 – 6 p.m.
All volunteers need to register so arrive a few minutes early.  For more information contact:  info@northjerseyinterfaithcares.org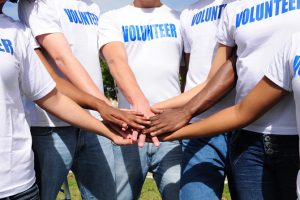 Volunteer Thank-You 
The success of our mission depends upon people like you..  You embody the spirit of love. By responding "Yes I'll help those in need."  Your dedication has been an inspiring example.  Thank you for your passion in action. It's a privilege to partner with you! Thank you once again!                        
Board members of North Jersey Interfaith Cares